EN / Development of a poster for the movie Nueve Reinas by the director Fabián Bielinsky. Based on a formal and conceptual analysis, a visual approach that captures the essence of the movie was developed.
Nueve Reinas, written and directed by Fabián Bielinsky, narrates the story of two con artists that walk trough the streets of Buenos Aires in search of victims; with no concern for age, appearance or condition, are faced to mental games and ultimately surrender their money or most beloved belongings.
The poster summarizes the cheap and dirty con world through the popular fraud known as 'paquete chileno', 'cuento del tío', 'balurdo' or 'toco mocho', that consists in picking up, at the same time that the victim, what appears to be a wad of money to later convince him of giving, from his own money, half of the amount that should be in the wad.

ES / Desarrollo de un afiche para la película Nueve Reinas del director Fabián Bielinsky. A partir del análisis formal y conceptual, se desarrolló una propuesta visual que encierra la esencia de película.
Nueve Reinas, escrita y dirigida por Fabián Bielinsky, cuenta la historia de dos artistas del engaño que recorren las calles de Buenos Aires en búsqueda de víctimas, que sin importar su edad, apariencia o condición, son enfrentados a situaciones en las que terminan entregando voluntariamente su dinero o pertenencias más valiosas.
El afiche sintetiza el mundo del engaño sucio y barato a través de la popular estafa denominada como 'paquete chileno', 'cuento del tío', 'balurdo' o 'toco mocho', que consiste en recoger al tiempo con la víctima lo que parece ser un fajo de billetes para después convencerlo de entregar de su propio dinero lo que podría ser la mitad del paquete.

FR / Développement d'un panneau pour le film Nueve Reinas du réalisateur Fabián Bielinsky. À partir de l'analyse formel et conceptuel, on a développé une proposition visuelle qui enferme l'esprit du film.
Nueve Reinas, écrit et réalisé par Fabian Bielinsky, raconte l'histoire de deux artistes tromperie parcourant les rues de Buenos Aires et cherchant des victimes, qui, n'importe leur âge, apparence ou condition, sont confrontés à des situations dans lesquelles elles finissent par rendre volontairement tout leur argent et leurs possessions les plus précieuses.
Le panneau fait une synthèse du monde de la tromperie sale et bonne marché à travers la populaire escroquerie appelée « paquete chileno », « cuento del tío », « balurdo » ou « toco mocho », qui s'agit de recueillir en même temps que la victime ce qui semble être une liasse d'argent pour après la convaincre de donner de son propre argent ce qui pourrait être la moitié du paquet.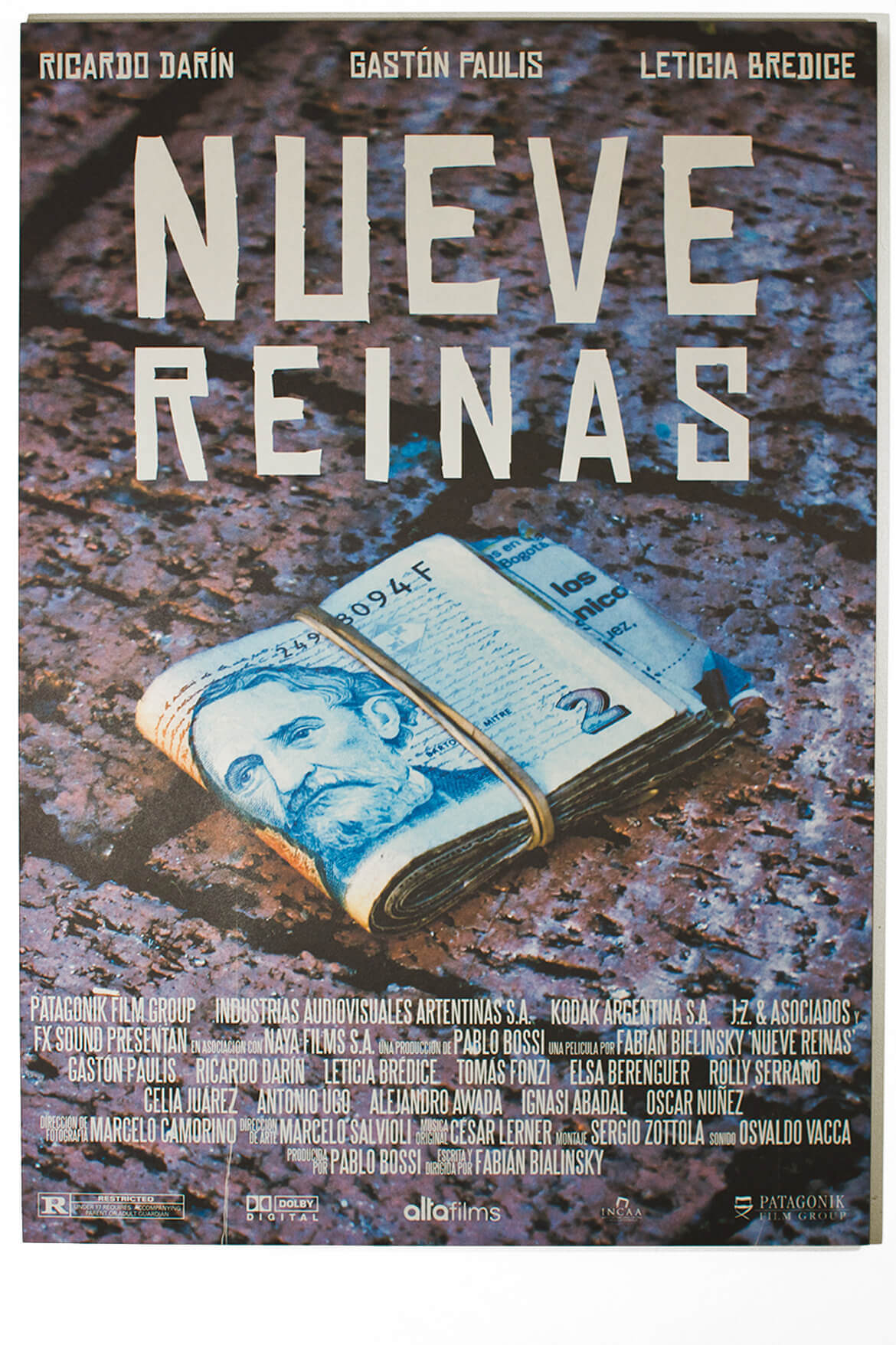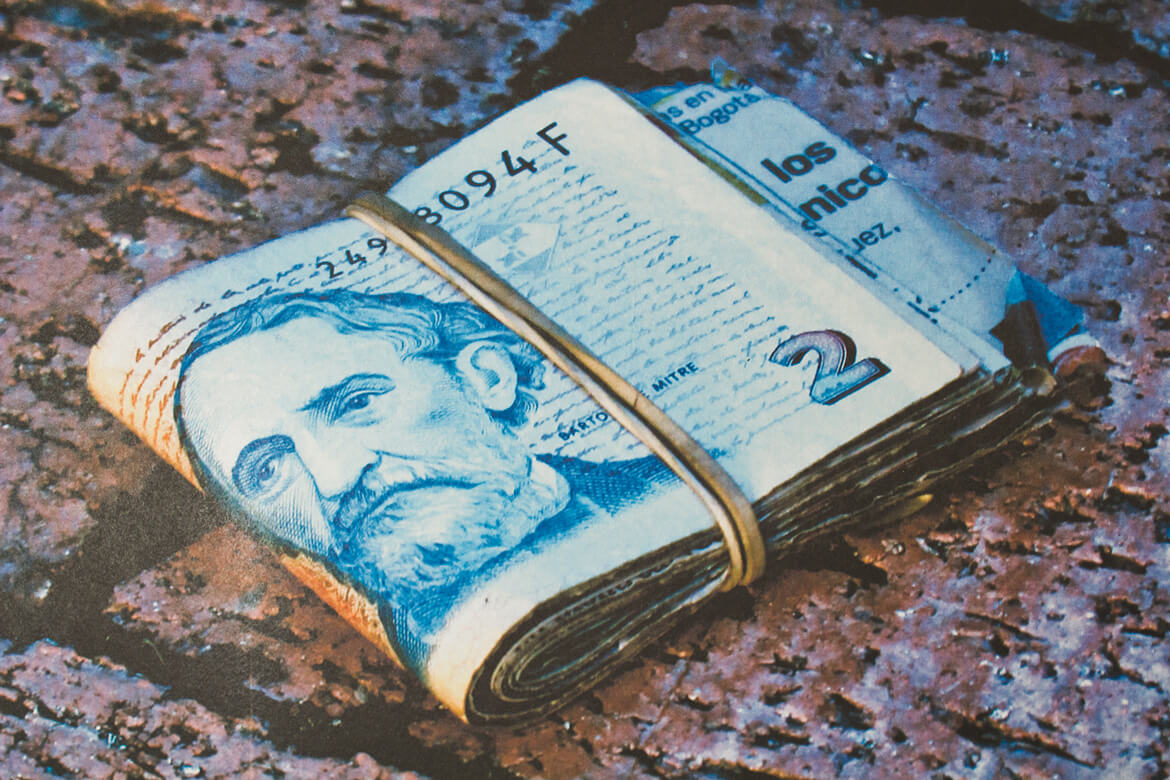 developement / Jaime Patarroyo
photography / Jaime Patarroyo
Universidad de Los Andes
Medio: Grafica
​100 x 70 cm
2011